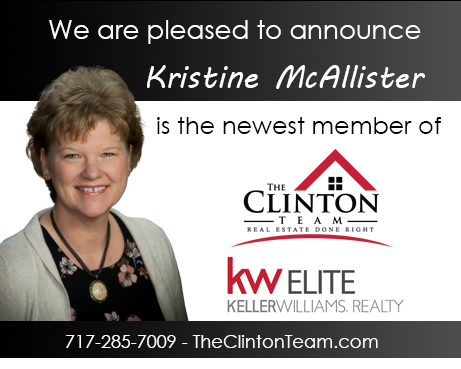 Kris and her husband Todd have led a very full and satisfying life thus far. After studying at Lancaster Bible College in the 80's they headed overseas for the next 12 years working in community development in Haiti and church planting in Guyana. They returned to the States in 2002 and started a construction business in York County. Todd and Kris helped their 3 children during the next 10 years through high school, college, and wedding vows.
Kris earned her real estate license in 2008 and began building her career in York and Cumberland Counties. An associate pastoral opportunity for Todd brought them back to Lancaster County in 2013. At the end of 2016 Kris was given a tremendous privilege and opportunity to join The Clinton Team. She is excited to bring her years of real estate experience as well as life background into The Clinton Team.
When Kris is not busy serving her real estate clients you will find her serving alongside Todd at Millersville Bible Church or spending time with her family — especially her newest favorite thing in life — grandchildren!