Leslie has been a Lancaster resident for 13 years. She grew up in Delaware County, then attended Penn State University, graduating in 2003 with a major in Special Education. She taught special education for 5 years in both Maryland and Pennsylvania, before becoming a stay at home mom.
The Real Estate industry was something that Leslie always had an interest in. Since working as the contract manager for Jamie Clinton since December 2019, she has enjoyed learning all about real estate and the process that goes into buying and selling homes. The Clinton Team have been great teachers in helping her learn, as they strive to provide quality and excellent customer service to all of their clients!
Leslie currently resides in Landisville with her husband, Josh, and her 4 boys. Being active is important to her, as she is a fitness instructor teaching BodyPump at the Hempfield Rec Center, and spends many mornings running with friends. Leslie actively volunteers at her children's schools and takes part in community events. She and her family like traveling to Lake Placid to relax and take in the mountain views, fresh air, and nature.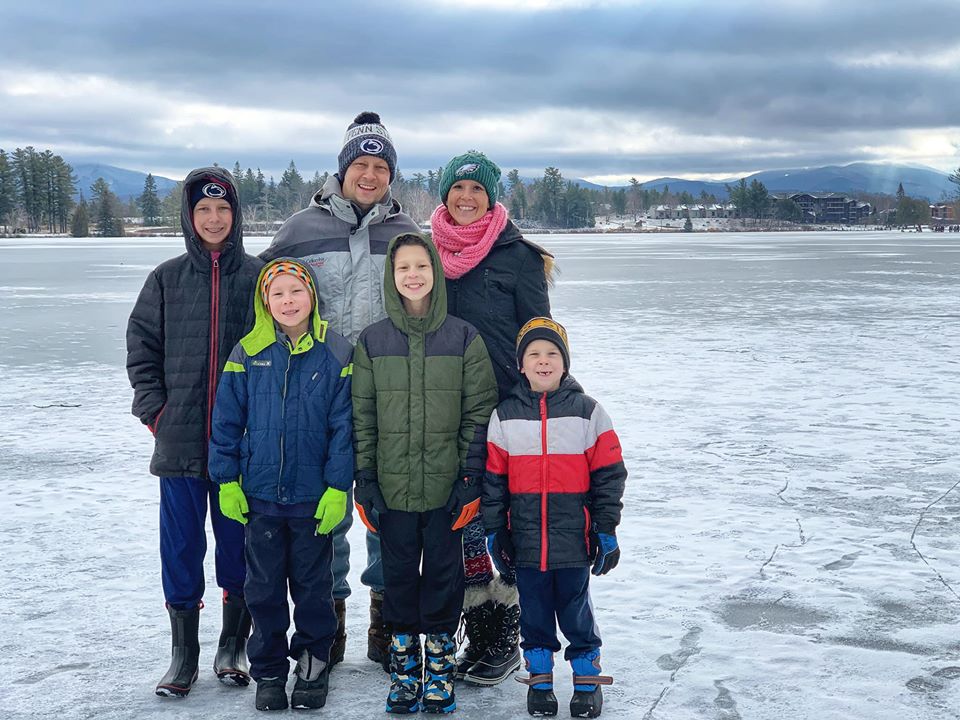 Leslie with her husband and four sons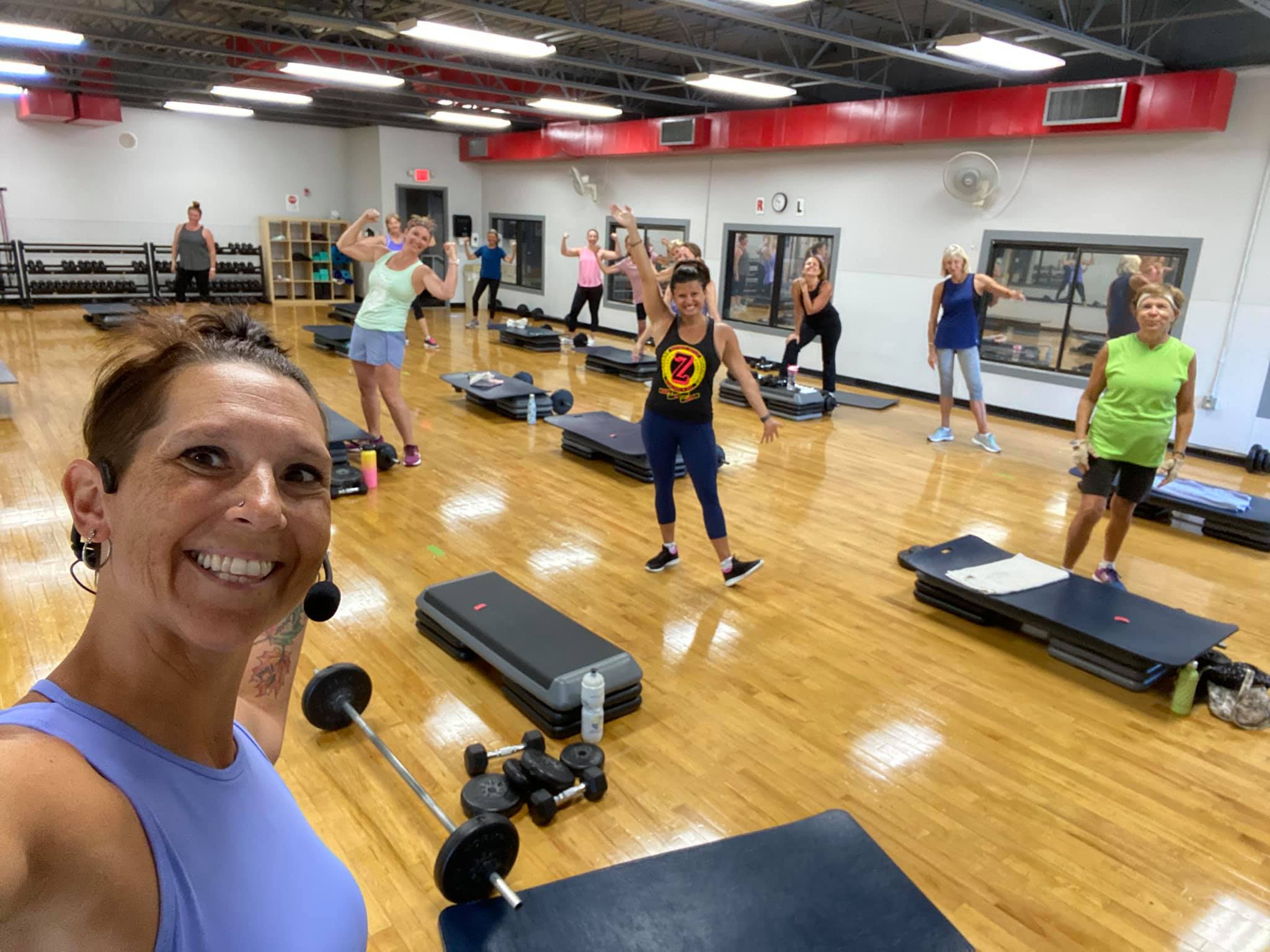 Leslie instructing Body Pump at Hempfield Rec